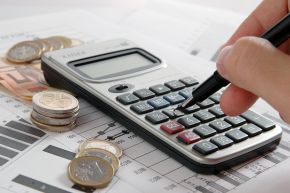 Yellow Leads Extractor (Yellow Pages Spider) is a tool designed to capture all the email addresses that you need. If you need up to date Accountants, Lawyers and Surveyors email addresses, then you will find them on YellowPages.com Databases. With our software Yellow Pages Spider you will be able to create lists updated for accuracy about Accountants, Lawyers, Surveyors and other professionals such as engineers, accountants, architects, etc ....
The software extract detailed list with various informations: primary email address, city, street, zip code, company name, phone, fax number, website, etx... You will be able to get the contact information for thousands of Accountants, Lawyers, Surveyors across England or USA and you will be able to do so with the peace of mind knowing you have accurate information. You will be able to search for accountants, lawyers and surveyors emails on different regions: Alabama, Alaska, Arizona, Arkansas, California, Colorado, Connecticut, Delaware, Florida, Georgia, Hawaii, Idaho, Illinois, Indiana, Iowa, Kansas, Kentucky, Louisiana, Maine, Maryland, Massachusetts, Michigan, Minnesota, Mississippi, Missouri, Montana, Nebraska, Nevada, New Hampshire, New Jersey, New Mexico, New York, North Carolina, North Dakota, Ohio, Oklahoma, Oregon, Pennsylvania, Rhode Island, South Carolina, South Dakota, Tennessee, Texas
How to create this mailing list? Try now Yellow Pages Spider!
Download and try it now for free!
Main screenshot: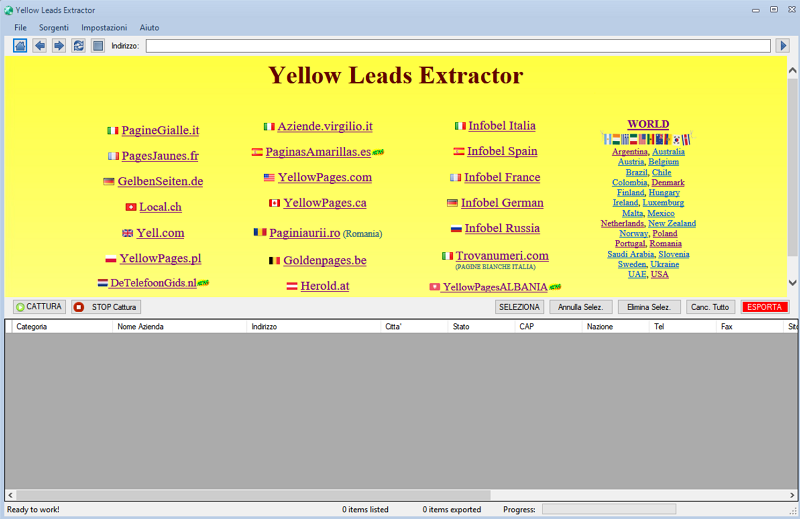 How to use Yellow Pages Spider to extract email addresses of Accountants, Lawyers and Surveyors?
Please see this step-by-step tutorial:http://www.ypspider.net/en/