Yellow Pages Spider is designed to extract and collect business email addresses to create your own mailing-list.  It is all-in-one email spider software that extract companies email addresses from various sources: yellow pages spider USA, UK, Europe, Asia, etc….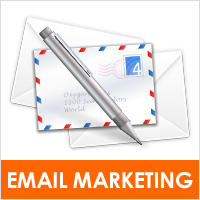 Yellowpages is providing a list of business and thanks to Yellow Pages Spider you can search and extract data for different kind of companies. The business mailing lists extracted with Yellow Pages Spider allow you to conduct email marketing campaigns. Every email campaign requires large lists of email addresses.
Companies from all states are listed: Alabama, Alaska, Arizona, Arkansas, California, Colorado, Connecticut, Delaware, Florida, Georgia, Hawaii, Idaho, Illinois, Indiana, Iowa, Kansas, Kentucky, Louisiana, Maine, Maryland, Massachusetts, Michigan, Minnesota, Mississippi, Missouri, Montana, Nebraska, Nevada, New Hampshire, New Jersey, New Mexico, New York, North Carolina, North Dakota, Ohio, Oklahoma, Oregon, Pennsylvania, Rhode Island, South Carolina, South Dakota, Tennessee, Texas, Utah, Vermont, Virginia, Washington, West Virginia, Wisconsin, Wyoming
How to create this business mailing list?
The solution is Yellow Pages Spider!
Download and try it now for free!
Tutorial: How to extract business email list for free
Screenshots: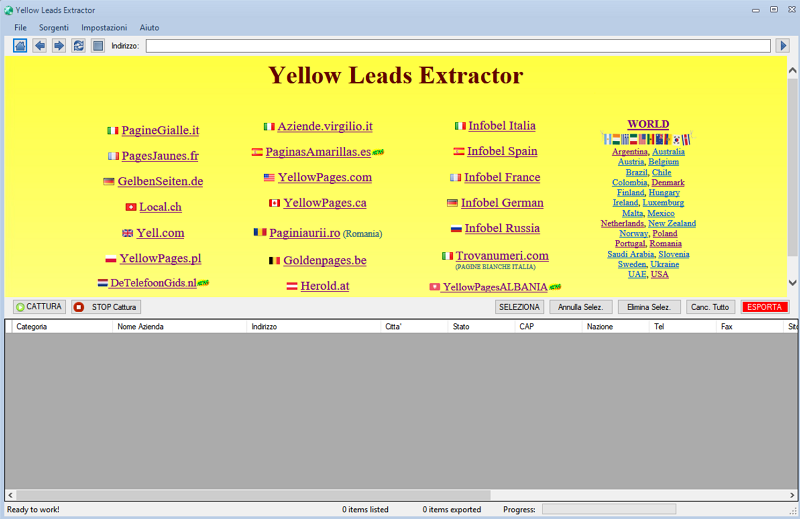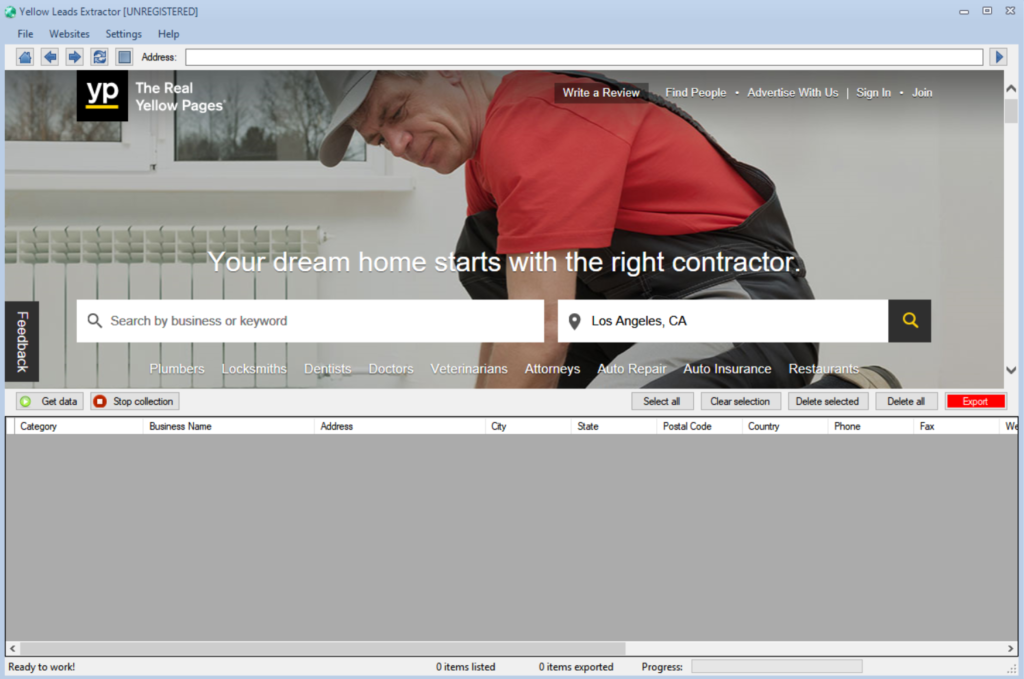 How to use Yellow Pages Spider to extract Hotels mailing lists? Please see this step-by-step tutorial: http://www.ypspider.net/en/